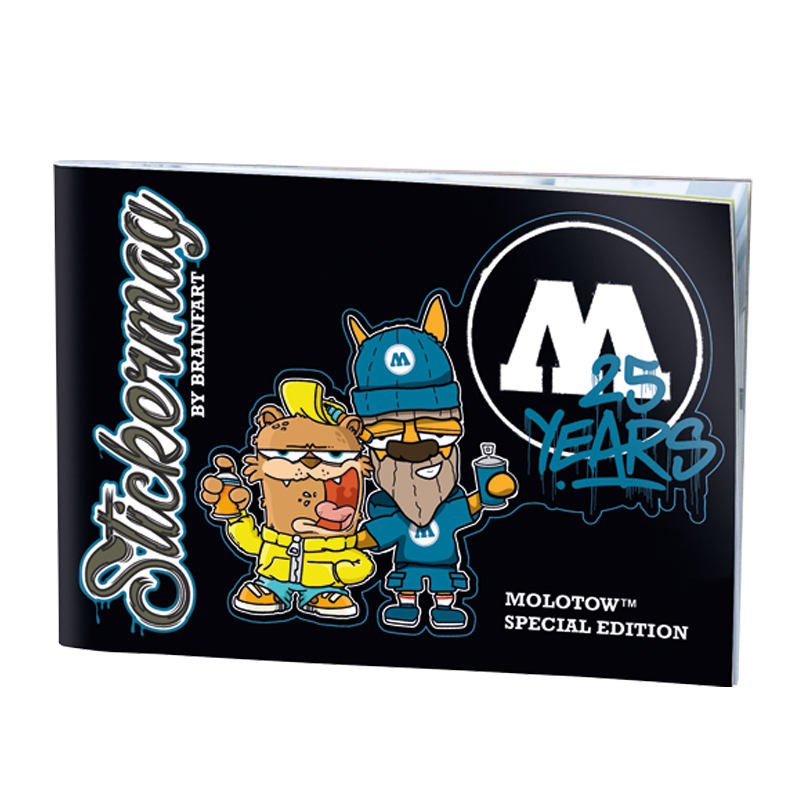 25 YEARS OF MOLOTOW!
The legendary spray can producer MOLOTOW has every reason to celebrate – 25 years company anniversary have been a great opportunity to get their own Stickermag produced. Naturally, the art direction was taken over by the infamous BRAINFART crew, our friends and Stickermag-veterans from Zürich, CH. To come full circle we gladly undertook the production – so as usual Made in East Germany.
Featured artists are this time these nice fellows: BUSTART, CAPARSO, MERIOONE, TASTE, SYRK, RICO 79, HAEVI STYLES and others...
Read More