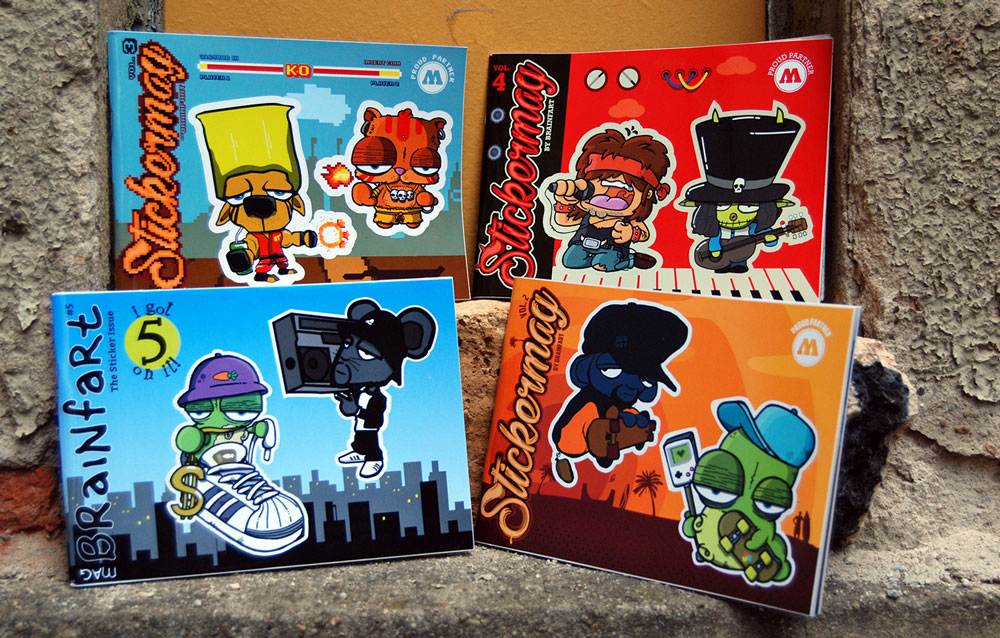 Your KLEBSTOFF crew has once again put together two bundles for you. We have packed in the finest STICKERMAG goods and added a pleasant savings rate.
The BRAINFART BUNDLE brings together the first four issues of our buddies from ZüriCH. Meanwhile with six issues and still running, the booklets have a solid collector's value. So grab 'em while you can!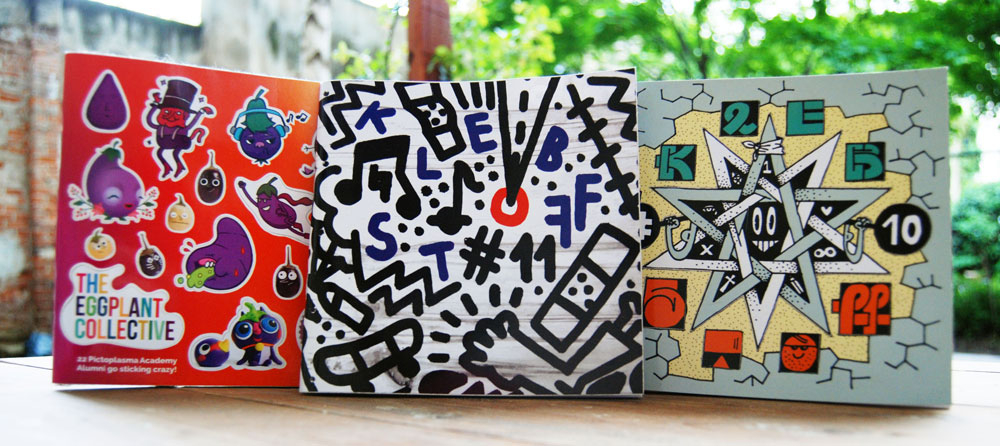 .
We have made the
KLEBSTOFF-EGGPLANT-BUNDLE
ready for the friends of the square format and a total of over 70 contributions from various illustration artists. The KLEBSTOFF anniversary edition, the skate edition and a Pictoplasma alumni crew project speak volumes. Strictly speaking, three volumes and they're worth it!
Read More